Industries Served
Commercial Fire Protection Services
Commercial Fire Protection Services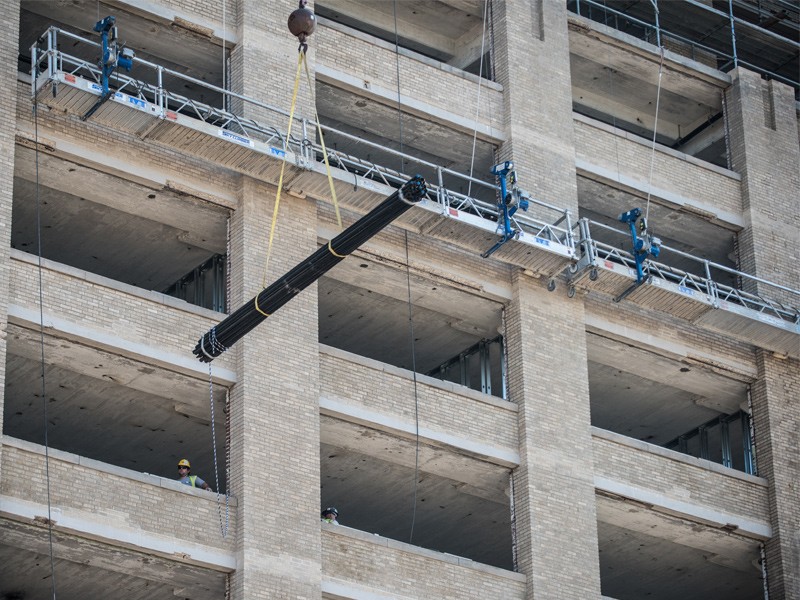 Security Fire provides fire protection for all types of new and existing commercial facilities including ambient and cold storage warehouses, high rise buildings, office buildings and many more. We are experienced with all types of construction and meeting any kind of fire protection requirements. We work with architects, engineers, owners and local authorities to find custom fire protection solutions.
Our location in Memphis, TN "America's Distribution Center" with over 130 million square feet of warehouse space within a six-mile radius of the International Airport necessitates that we are on the cutting edge of technology with respect to warehouse sprinkler installations. We continue to develop techniques that lead to efficient methods of design, fabrication and installation in both ceiling only solutions such as Early Suppression Fast Response (ESFR) and Control Mode Specific Application (CMSA) as well as conventional systems that require a combination of ceiling and in-rack sprinklers.
The majority of our commercial business is from repeat customers with whom we have developed strong relationships due to outstanding performance and value.
Contact us today about commercial fire protection services.