Services
Fire Protection Service & Repair
Fire Protection Service & Repair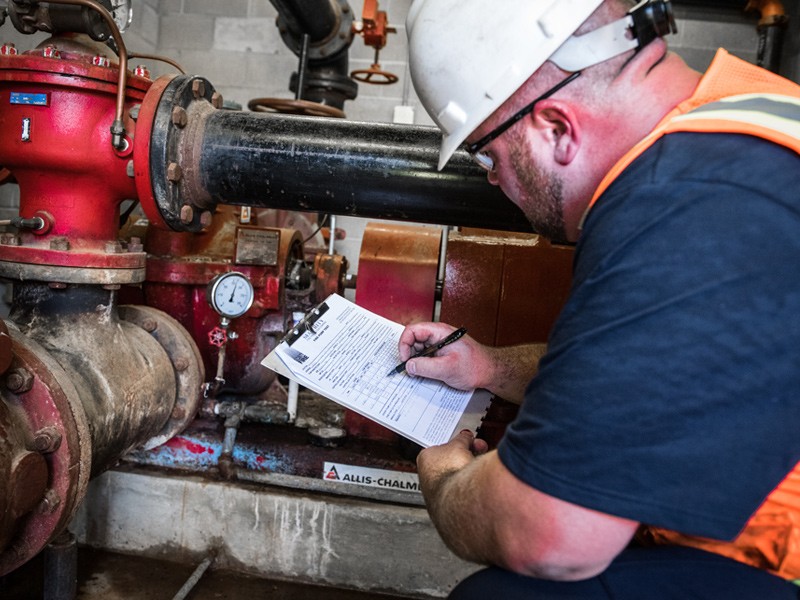 Our professional service & repair technicians have over 200 years of experience to resolve any and all of any company's fire protection problems. Our friendly servicemen take great pride in performing any emergency/repair in the fastest most efficient means possible.
On call 7 days a week and 24 hours a day for Service & Repair
Our live answering service allows for personal contact with our service technicians to expedite our company's unmatched response time to any emergency.
With our unique mid-south location we are able to service (5) states within a matter of hours.
Cold Storage Specialist
Extensively trained technicians can resolve the most difficult fire protection problems within any refrigerated facility. Double-interlock Pre-action systems with Protecto-wire linear detection is one of our company's specialties.
Complete cold storage inspections for many national clients.
Perform intense diagnostic investigations of false activations nationwide.
We perform 100% thaw on any cold storage facility with minimum interruption of daily business.
Special Hazards Services
Can perform complete restoration of any foam system after an activation.
Service on all Clean Agent and Fire Suppression systems.
Underground Separations
365 days a year our technicians can restore underground service to a facility in the minimum amount of lost time.
We have the ability to complete the entire project from repair to finished asphalt if requested.
We have performed investigations and underground repairs from coast to coast.
Fire Hydrant Repair
Capability to repair most brands of out-dated or obsolete fire hydrants. We have the largest stock of hydrant wrenches in the mid-south.
Fire Extinguishers
Inspection, service, recharge, and installation all types of fire extinguisher.
Contact us today about our fire protection service and inspection services.